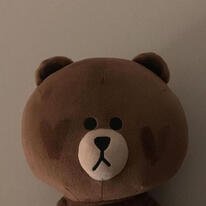 𝗮𝗶𝗱𝗲𝗻 / 𝗺𝗶𝗹𝗲𝘀
𝟲 𝗉𝗈𝗌𝗍𝗌 112 𝖿𝗈𝗅𝗅𝗈𝗐𝖾𝗋𝗌 48 𝖿𝗈𝗅𝗅𝗈𝗐𝗂𝗇𝗀
name: aiden / miles
age: 23
pronouns: he/they
sexuality: bisexual
mbti: esfj
☼ scorpio
☽ capricorn
interests:
↳ gaming, kpop, music, reading, anime, anything my friends are into

misc:
↳ on testosterone since aug 2016
↳ aspiring tattoo artist
↳ i work two jobs, i'm not always active or able to reply!

IMPORTANT!
↳ pls don't refer to me in feminine ways. this includes calling me pretty/beautiful. i don't mind being called cute, but pls try to avoid "feminine" compliments.
triggers:
please tag these

emetophobia
eating disorders
self harm
incest
abuse (all kinds)
avoid:
calling me "babe" or "baby"
calling me "annoying"
ults:
kim jonghyun
↳ SHINee
do kyungsoo
↳ EXO
bang yongguk
↳ B.A.P
park chanyeol
↳ EXO
kim junmyeon
↳ EXO
semi-ults:
ko shinwon
↳ Pentagon
lee felix
↳ Stray Kids
kim jongin
↳ EXO
byun baekhyun
↳ EXO
biases:
kang hyunggu
↳ Pentagon
yanan
↳ Pentagon
chae hyungwon
↳ Monsta X
ahn heeyeon
↳ EXID
choi minho
↳ SHINee
lee taeil
↳ Block B
xu minghao
↳ Seventeen
kwon soonyoung
↳ Seventeen
kim chungha
↳ Soloist